A wordpress site that seeks to promote overlooked female authors of the 20th century.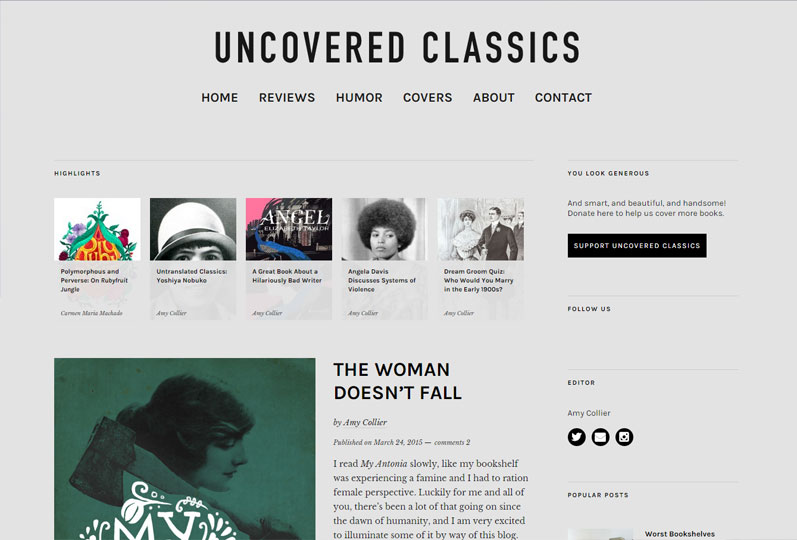 Website Offline
CMS: WordPress
Browser Support: IE9+
Type: Responsive website
About This Project
Uncovered Classics uses a heavily modified WordPress theme called Zuki. Amy and I worked together as a designer and developer to mould the existing theme into a state she was happy with for her blog.
This was the first time I worked on a blog website that needed to support different authors as well as the ability to show illustrators, and that would actually be using different categories in WordPress to actual effect, so it was really interesting to actually use WordPress for what it was intended, rather than as a CMS for a more standard content-driven site.
If you're interested in learning more about why Amy started Uncovered Classics, please read Why I Decided to Start Uncovered Classics.